Extra Large Pet Panel with Pet door for the following breeds:
Golden Retrievers, Labrador Retrievers, German Shepards, Rottwilers, Siberian Huskies, Doberman Pinscher, Chow Chows, Standard Poodles, Border Collie
These panels are completely sealed at top and bottom with folding flaps. The panel is also lined with weather stripping. A door sock is provided at no extra cost to be used where the door hinges are for a complete seal. With its deadbolt attached to the panel, and its latch, the panel is able to be locked. We provide seven different colors and four different sizes. When you click on your size, it will show the dimensions and price. Patent Pending
All we need is your door width, height and direction of opening. Measure from the inside of your door frame or door jam. When measuring your height, measure from the top of your threshold at the bottom of your door frame, up the top of your door frame.
EXAMPLE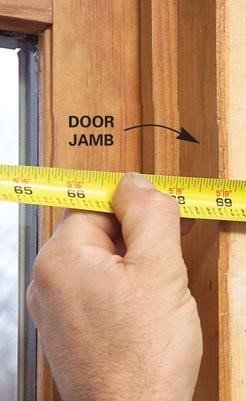 Choose from White, Plain or these colors: